How smart is your home?
Five tips for a beautiful and smart home organisation
We live in a world that requires a lot from us. We manage full-time jobs, relationships, childcare and of course our house maintenance needs to be done as well! Cleaning and organising a home may take a lot of time and effort. You might be stuck in managing everything with ordinary items, so don't you feel it's time to get some little helpers, that would make your life easier? Have you ever thought about smart items more closely? Actually, the expression smart has a variety of meanings, such as it's used for hi-tech tools, well-dressed people or to express a quick-witted intelligence. For us at Yamazaki, smart means houseware, that is not only functional, but also beneficial. Some of these tools may look simple at the first sight, but can be great helping hands in doing household tasks. Because our products offer features, that are designed to make life easier. You'll be surprised that home maintenance can be simple and easy!
1.
Magnetic Tablet Holder
We know, it looks VERY simple but trust us – you will benefit from it! These tiny little magnets can be placed onto your refrigerator or any other metallic surface and are designed, to safely hold up your phone or tablet. With that, you can easily check recipes without big cookbooks that might take up too much space, which makes cooking organisation a lot easier. Or how about streaming your favourite show whilst having dinner at the kitchen table?

View the Product
2.
Toilet Paper Stocker
Grabbing out toilet paper in a smart way! It not only offers much storage space for up to a whole package of paper rolls, but also comes very convenient by always dispensing a new roll after one has been taken out. By storing a whole package, you don't have to take up two places anymore to store those left over rolls you had no space for before. Besides that, its top lid can also be used to place on some decoration or several toilet essentials such as your phone.

View the Product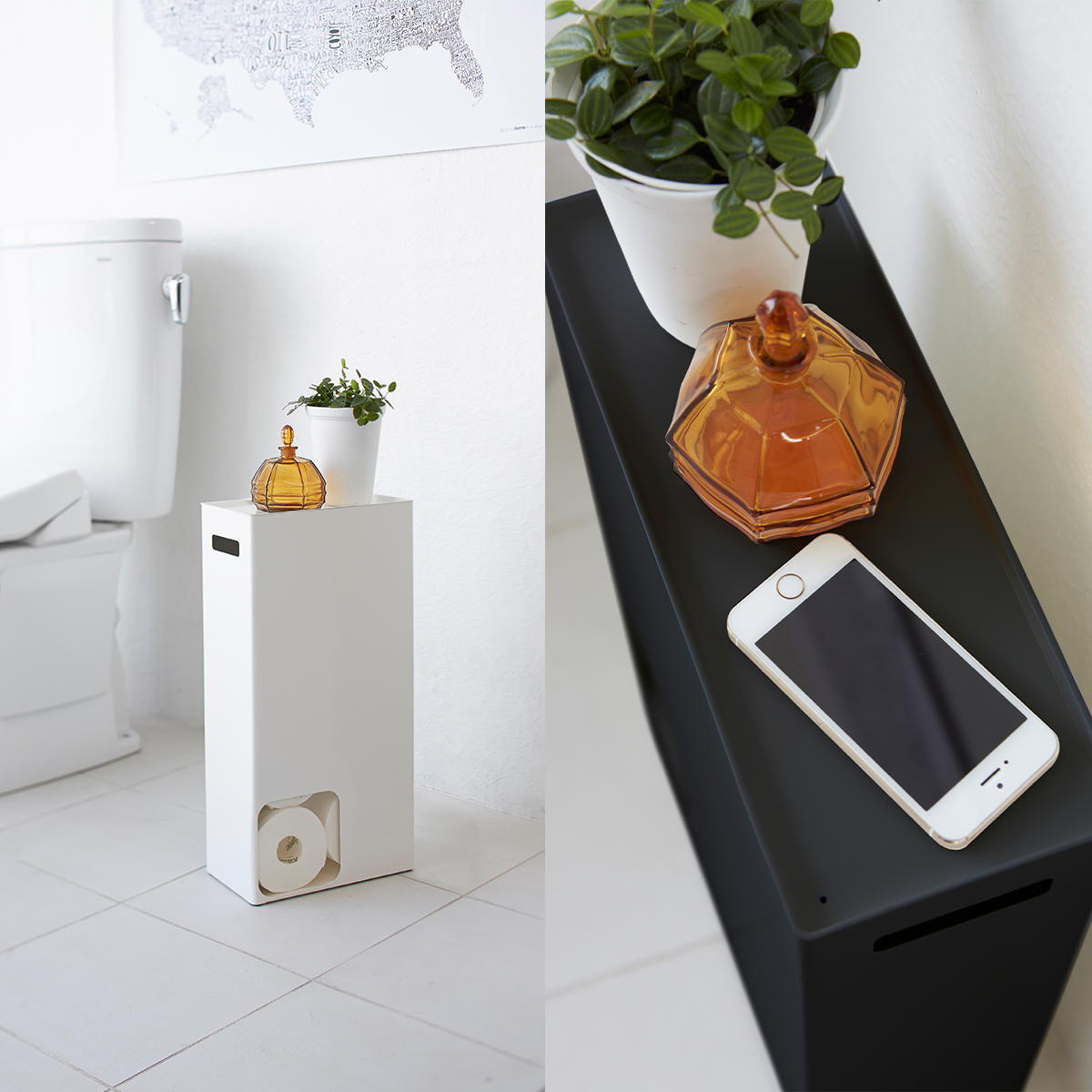 3.
Game Controller Rack
Let's admit it – having no organisation is annoying and can also cause damage to your expensive controllers. So THIS is the smartest companion you could possibly get! Up to three controllers can stay safely in place due to a silicone surface. But that's not the only think you will benefit from… it comes with some hooks on the backside where you can easily charge them and at the same time keeping the cable straight to prevent it from any damage. You can also display some headphones!

View the Product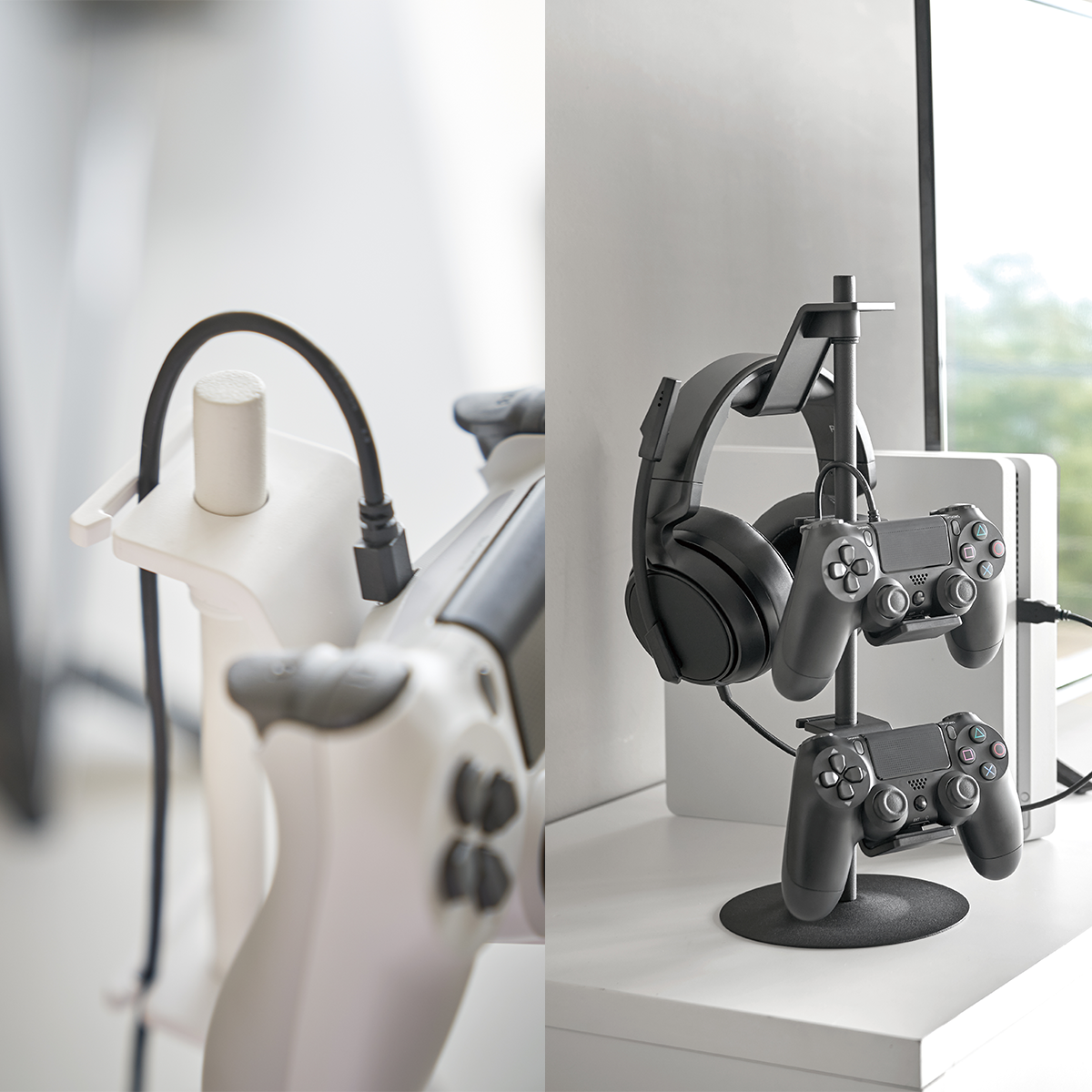 4.
Kitchen Multi-Use Stand
Imagine you're in a hurry to cook for your family but still want to keep your kitchen looking as clean as possible. Difficult? Our thoughts exactly. That's why we designed this tiny little helper, that will become your new best friend! It can be used for a variety of needs such as a holder for countertop trash, to fill in food bags or even for drying bottles, tumblers or glasses. Overall, a must-have for any kitchen!

View the Product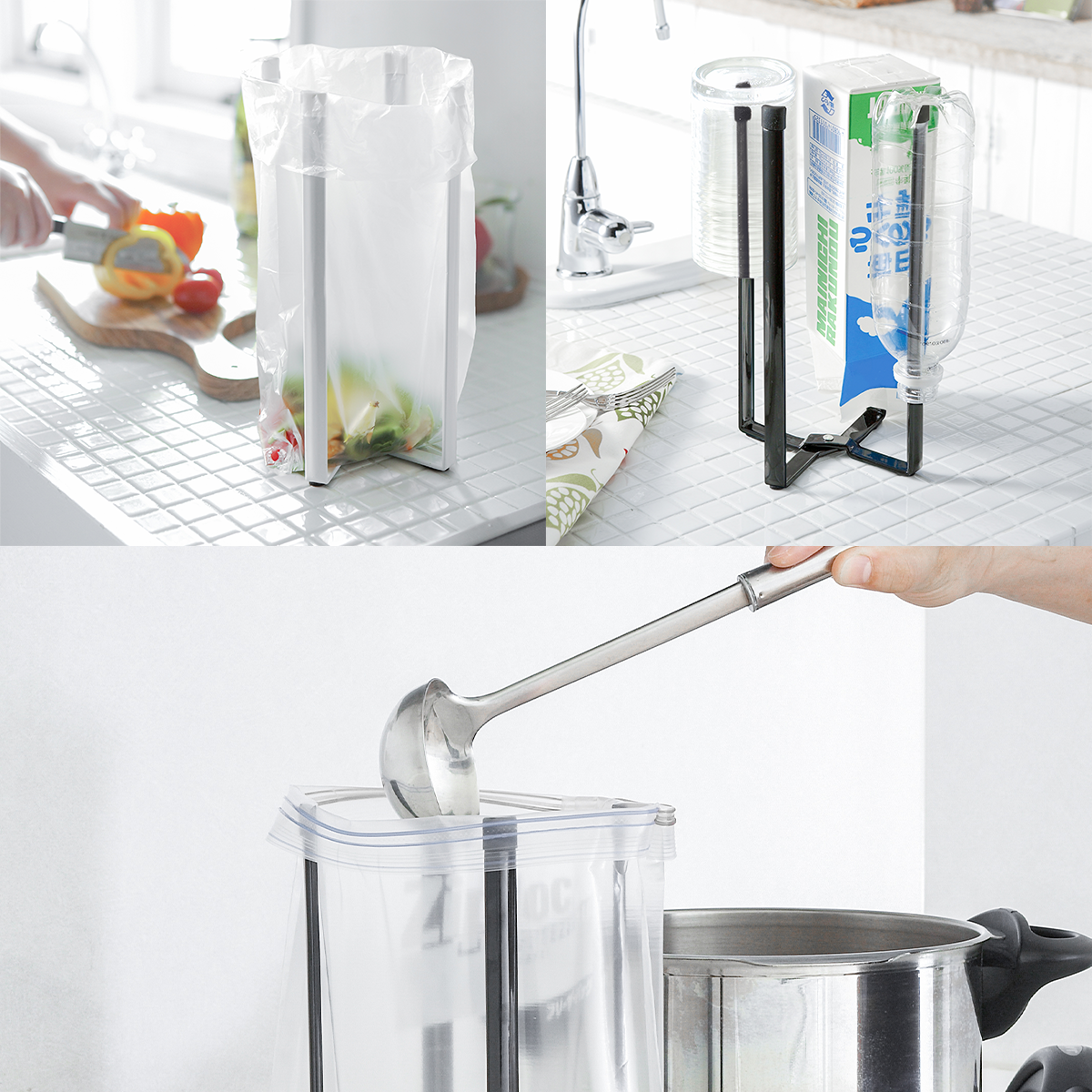 5.
Soap Tray
You would like to go back old-school by choosing bar soaps over lotion soap but worry about it may cause your sink area to become slippery and sticky? Throw away your worries now because here's some good news: This tiny soap tray is ideal for exactly one bar soap and besides only taking up minimal space, it comes with a little outflow so water can flow back directly into the sink. So, no need to remove slippery soap residues and the bar will dry quickly too!

View the Product