Our products are functional and modern, always designed with space-saving storage in mind. Although these characteristics apply to all our items, some differences allow us to divide them into separate collections.
Today, we would like to introduce you to one of them, our beloved RIN series.
It boasts organizational products that are both functional and aesthetically pleasing with elegant designs that make for an eye-catching addition to your home.
Featuring natural wood accents that further complement the modern style, all these items not only provide excellent organization options but also radiate a sophisticated, luxurious feel.
If you're interested in learning more, keep reading to see what RIN has in store for you. While you're at it, feel free to also check out the respective collection page on our online shop, to discover the complete range of products available in this series.
Enjoy reading!
Rin Round Tissue Case L
Round of elegance
Let's try something new, with this round-designed tissue case. With its extraordinary design, it draws everyone's attention and becomes a standout accessory in any home. The cylindrical shape and pretty wooden lid, it is not only a real eye-catcher but provides a touch of elegance as well.

View Product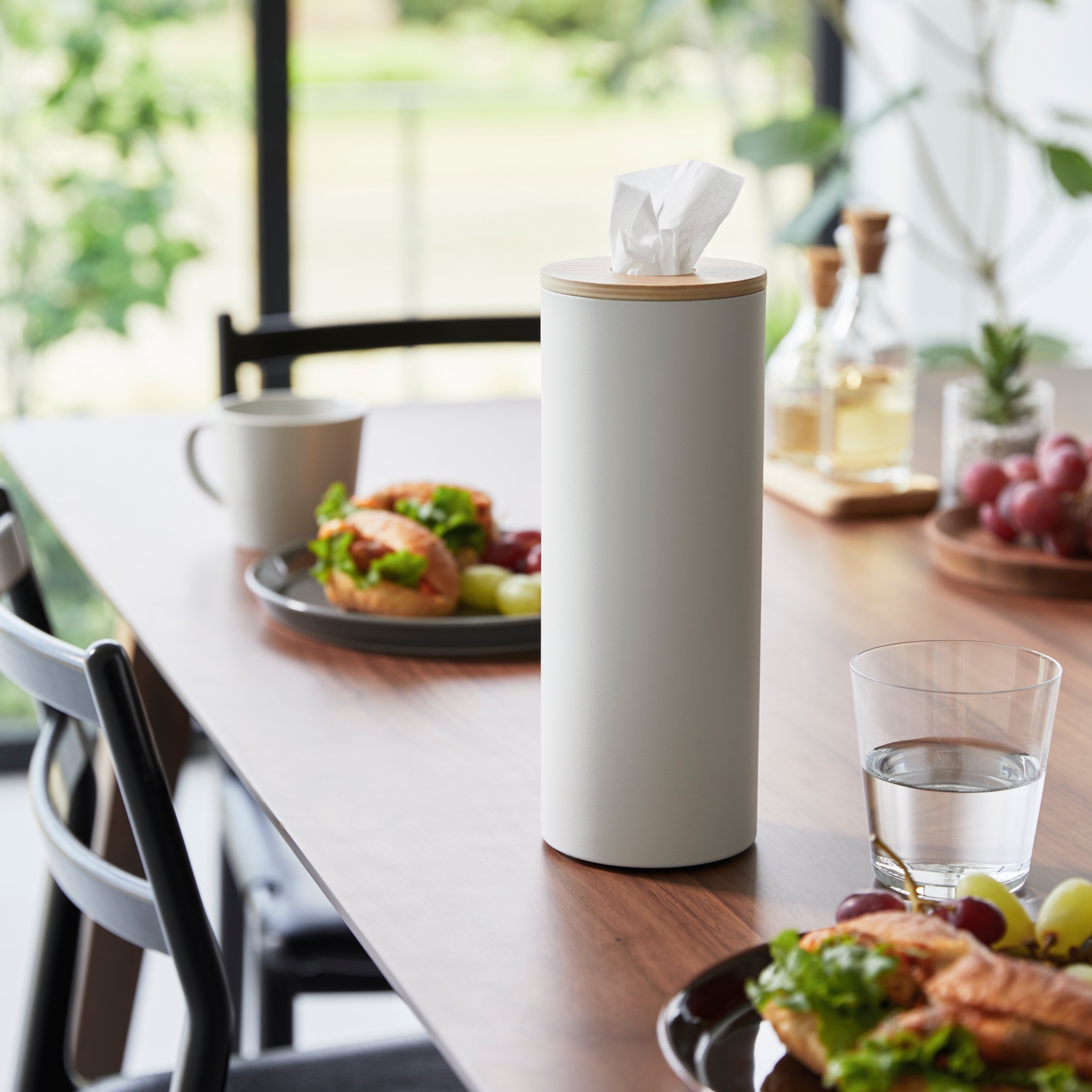 Rin Pen Stand & Remote Control Rack
Evening of relaxation
Have you ever found yourself frantically searching the living room for the remote control or your reading glasses? It's quite frustrating, but fortunately, we can offer a solution! This handy stand keeps all these small, but important items in one easy-to-find spot, allowing for a peaceful evening on the couch.

View Product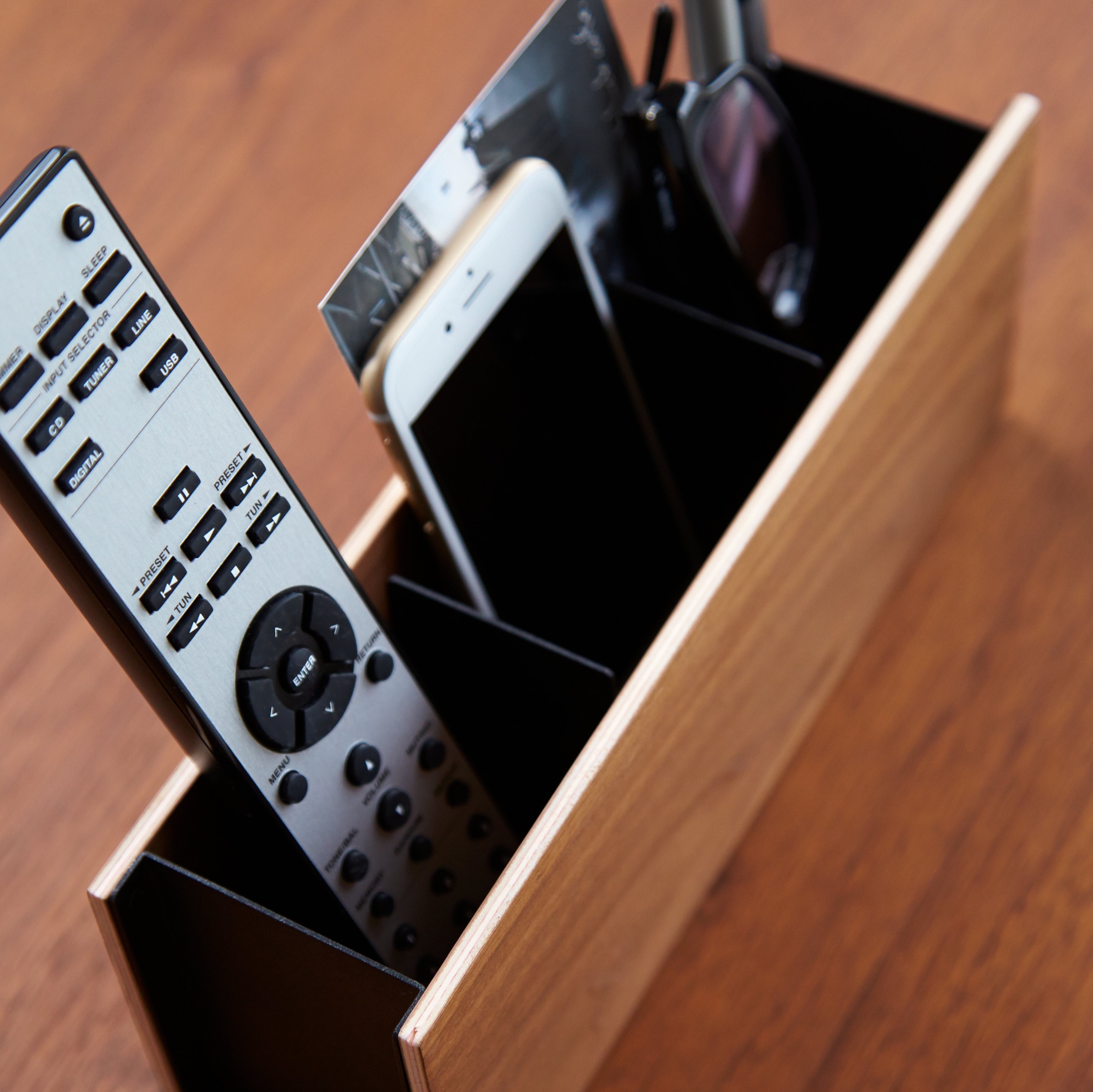 Rin Trash Can Rectangular
Style over trash
Trash cans don't have to be just practical, they can also be stylish décor. This pretty rectangular one is a perfect example. It comes with a practical metal ring inside to keep the garbage bag hidden, so it doesn't disturb the beautiful outer appearance, making it the perfect addition to an elegant living room or office.

View Product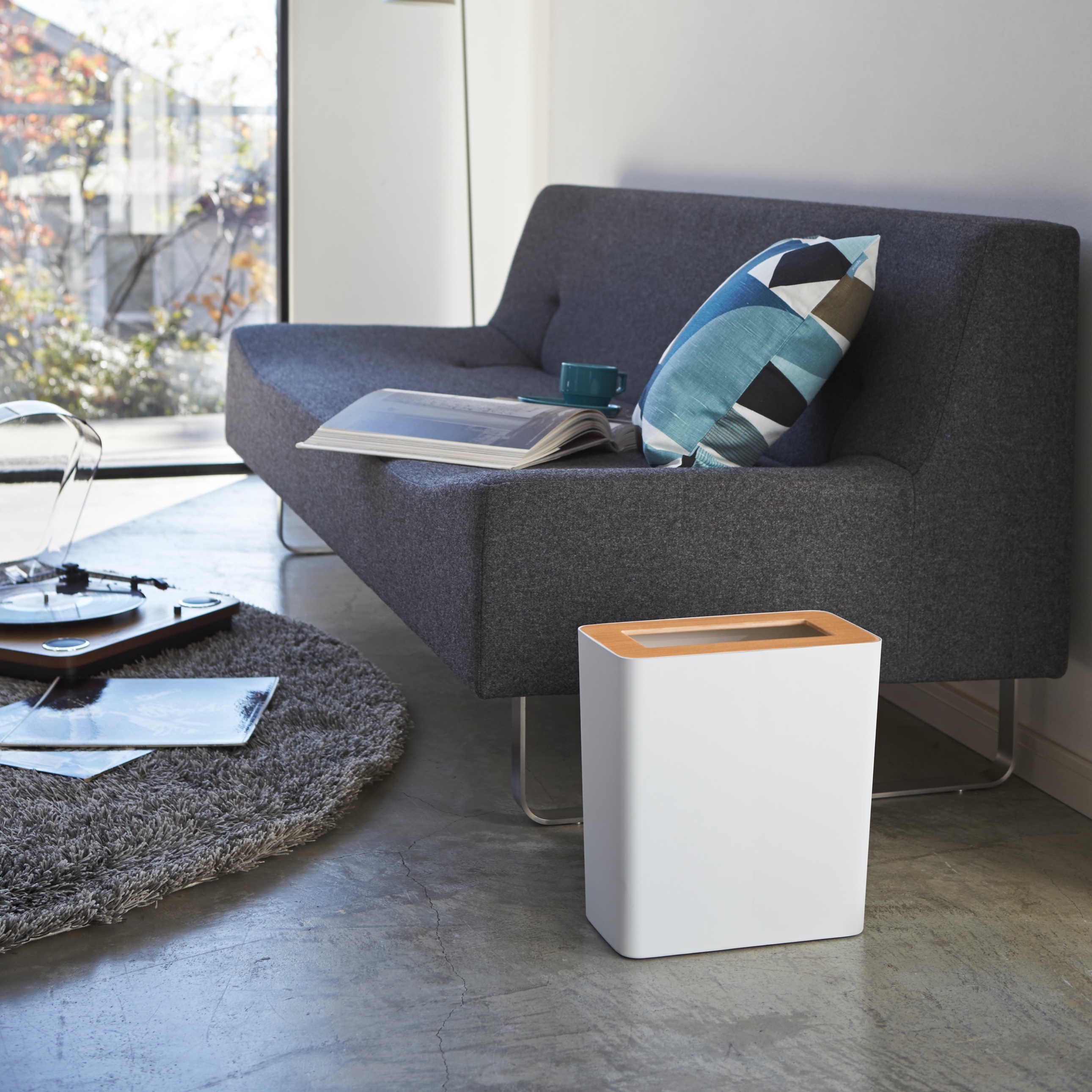 Rin Magnetic Key Hook with Tray
The key master
We've all been there - you come home, toss your keys somewhere, and when you need them again, they're lost. With this pretty and compact key rack, you can finally say goodbye to this problem. It is easily attached to the wall or kept in place via magnet and offers space for many keys, as well as other small items you need to keep handy.

View Product