You may have realized that our products are categorized into a variety of different series. Have you ever wondered what sets them apart and what unique features each one has?
Today, we're excited to introduce you to our beloved and popular TOWER series!
The products of this collection all feature a simple, modern design with clean lines and occasional warm wooden touches. Available in black and white, they can be easily matched with any existing furnishing and fit seamlessly into any home décor.
Most of the TOWER line is made from steel with a matte or textured finish, giving off a sophisticated vibe. If you're going for an elegant and clean aesthetic, these products are worth checking out. They're both functional and nice to look at, making them the perfect complement to your home.
Did that spark your interest? Then keep reading and discover some of our especially well-selling TOWER products. Of course, there are even more products available on our online shop, so be sure to also check out the collection page afterward.
Enjoy reading and enjoy shopping!
Tower Sliding Seasoning Rack
Hide the spice
What makes a dish really special? That's right – the spices! They're a must-have in any kitchen, but having them scattered around can look quite messy. That's where this smart, sliding seasoning rack comes in! It not only provides a sophisticated appearance but also discreetly stores all your spices and seasonings in an easily accessible manner.

View Product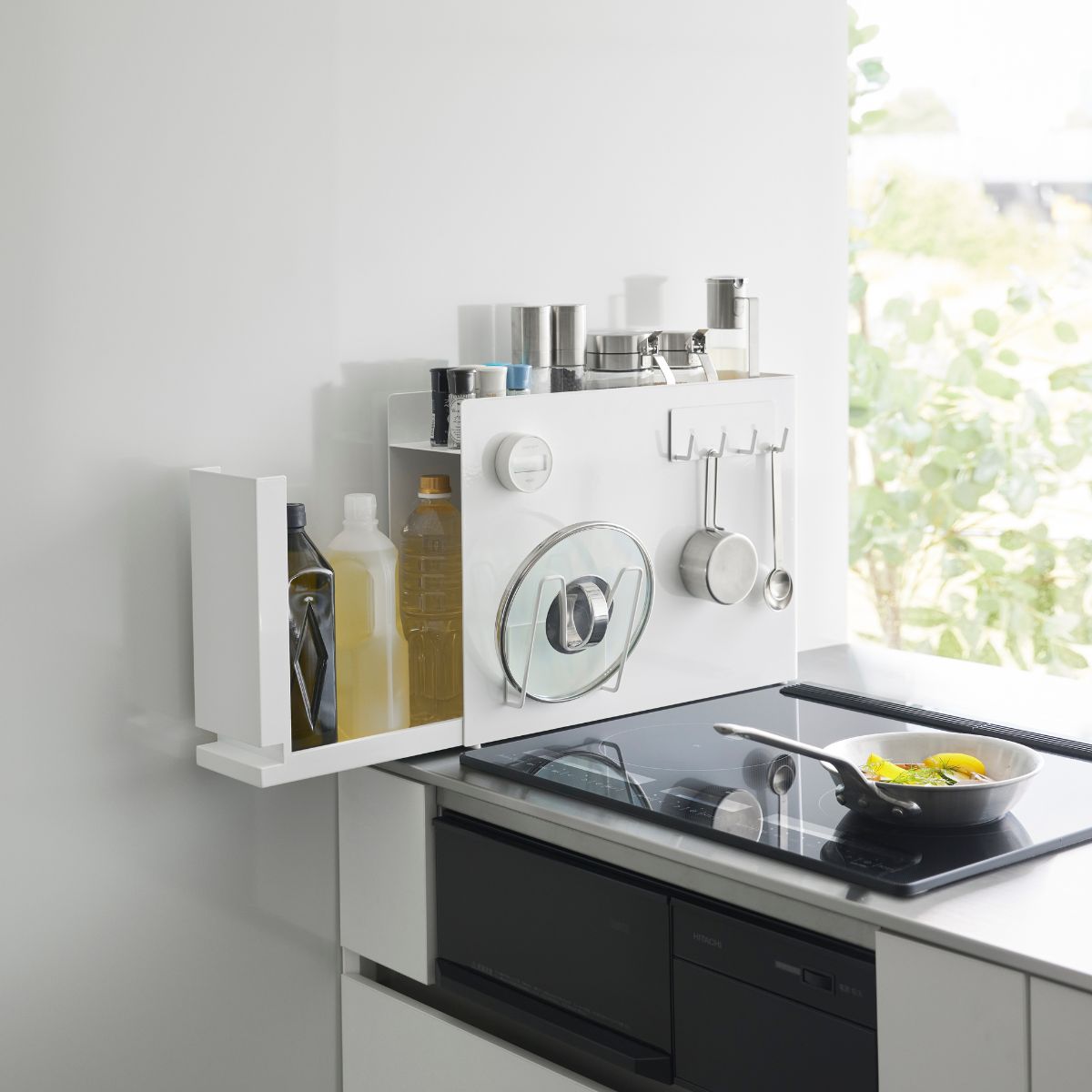 Tower Kitchen Multi-Use Stand
Handy all-rounder
Time for a little quiz: What is super space-saving and comes with a variety of possible uses? It's the multi-use stand of course! Use it as a mini trash can on the dining table, as a place to toss kitchen scraps while cooking, or as a drying stand for tumblers and bottles – it's versatile and up for any of these tasks.

View Product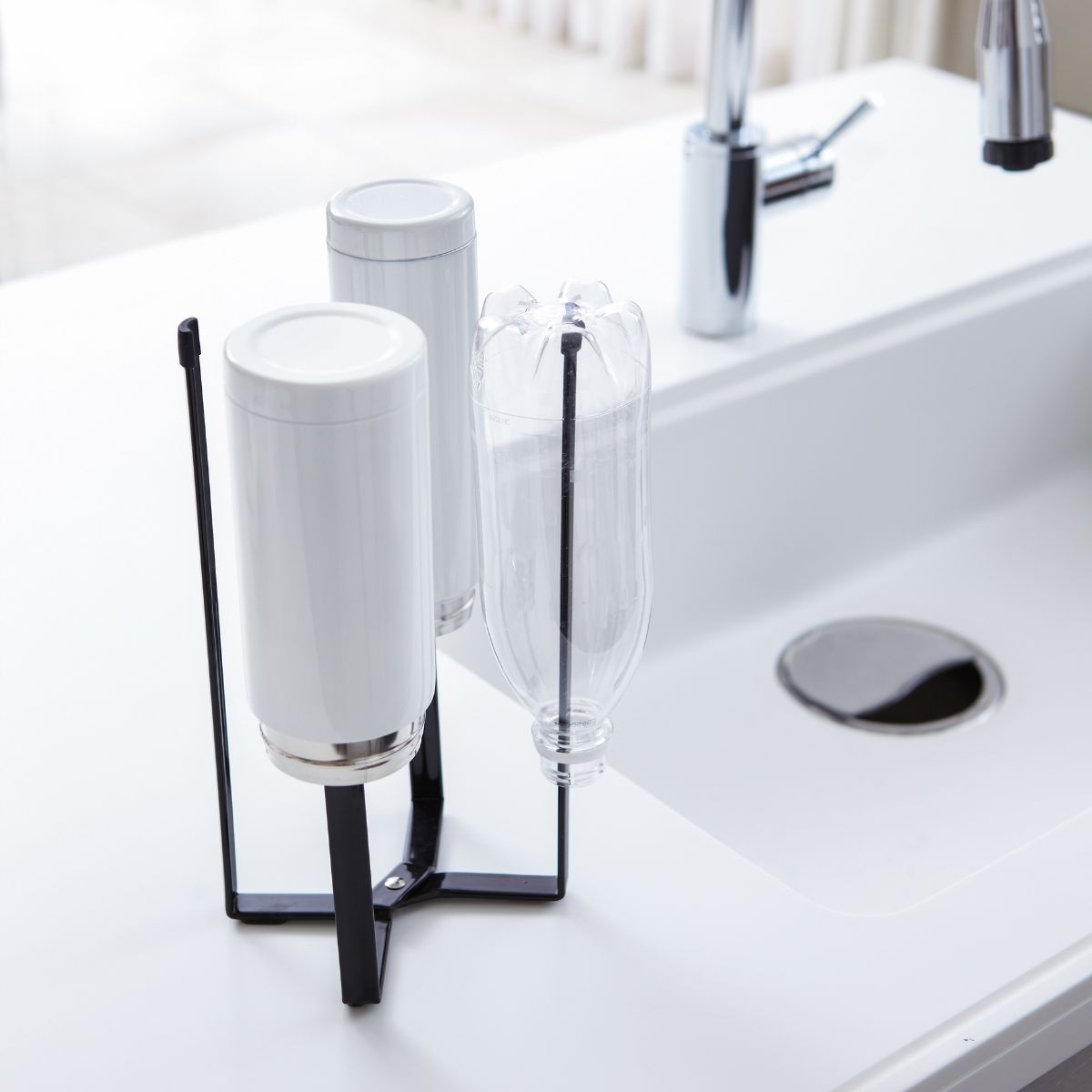 Tower Semi-Closed Storage Cart
Pretty hideout
There may be items in your home that you want to keep easily accessible but out of sight from others, like hygiene products or personal items. In that case, this smart storage cart with a closed side is going to be your knight in shining armor. It stores your belongings discreetly, giving you both privacy and convenience.

View Product
Tower 2-Tiered Extendable Organizer
Master of adaptation
All homes are unique, and every closet or cupboard has different space requirements. This organizer however won't ever let you down. It is super versatile and designed to fit in just about anywhere. It can even be adjusted to extend or shorten to fit your available space, giving you the storage you need, wherever you need it.

View Product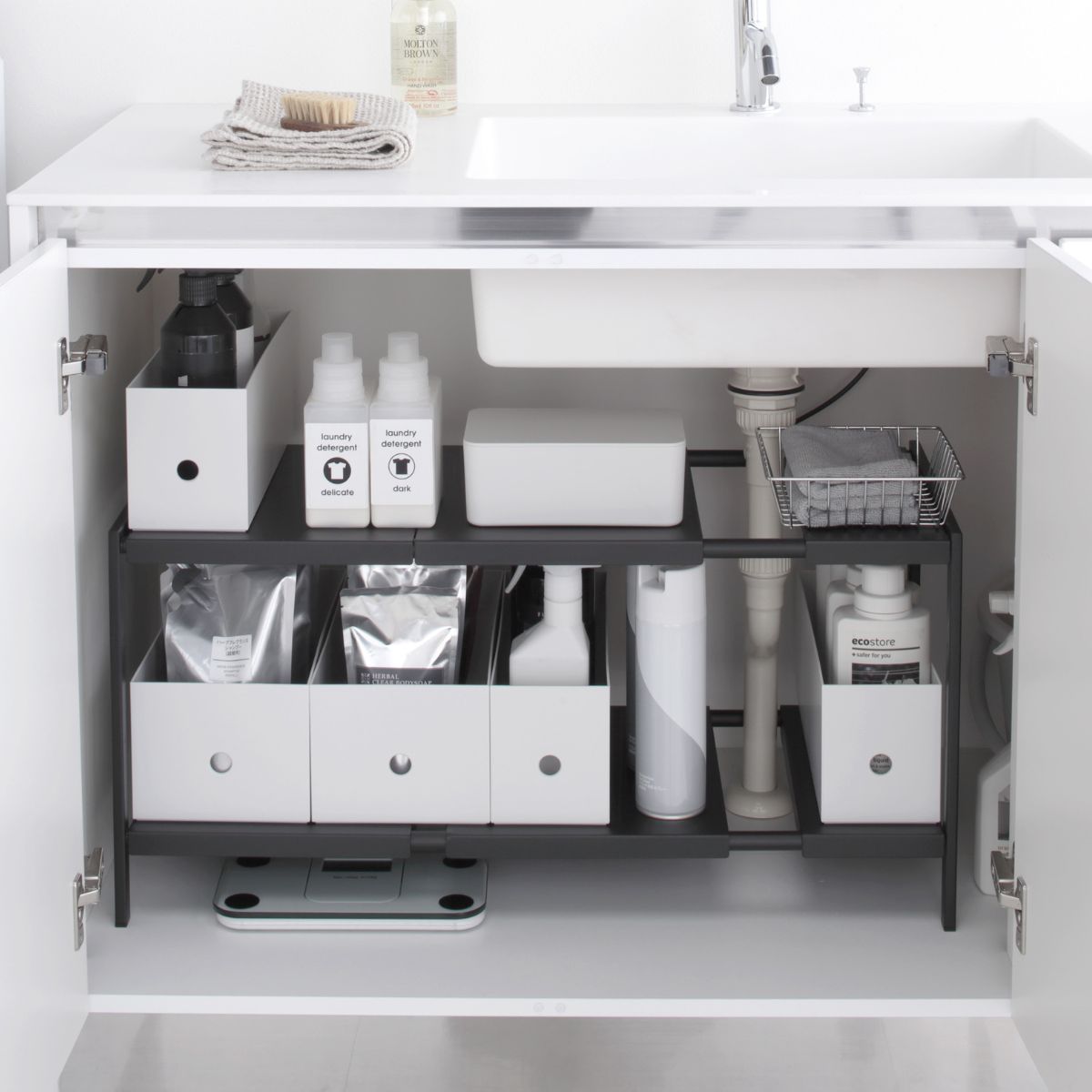 Tower Slim Trolley with Grip
Optimal use of space
Looking for a way to maximize space elegantly? This slim storage wagon is just the thing you need. Whether for those hard-to-use niches in the kitchen or as a small bathroom storage solution, it is a great addition to any home and provides helpful assistance for keeping your living space organized and tidy.

View Product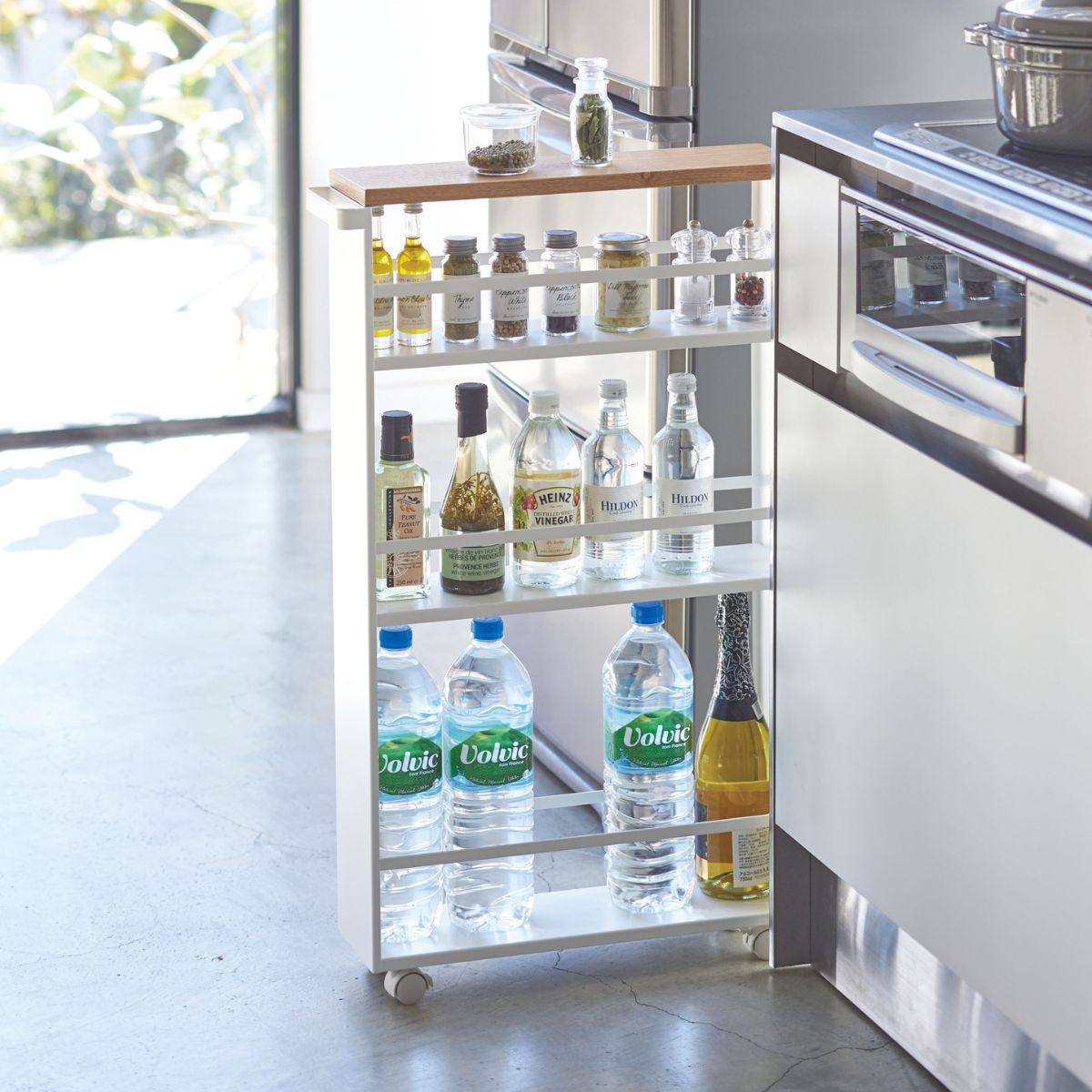 Tower Cable Box With Casters
Convenience on wheels
Your workplace can be full of distractions, but clutter and tangled cables are no longer part of it. This cable box with wheels is the perfect tool to tidy up and store all of these unsightly electronics safely and efficiently. It offers ample space for hard drives, power strips, and the many electronic cables that are often left lying around.

View Product