To celebrate Mother's Day, we wish to express our gratitude and appreciation for our mother and all that she means to us.
The best way to show we care is through warm and heartfelt words and acts. But we are sure your moms will be happy about a small gift as well. Therefore, we prepared a selection of beautiful jewelry organizers, that not only accessorize your home, but also leave no leave no sunglass crushed, no earring lost, and no necklace tangled.
Watch & Accessory Organizer
Watch it!
Showcase your beautiful watches and accessories the way they deserve, by putting them in the spotlight on this elegant organizer. The wooden bars are the perfect place for it. Here, they're stored safely, but also function as part of your room's décor at the same time.

View the Product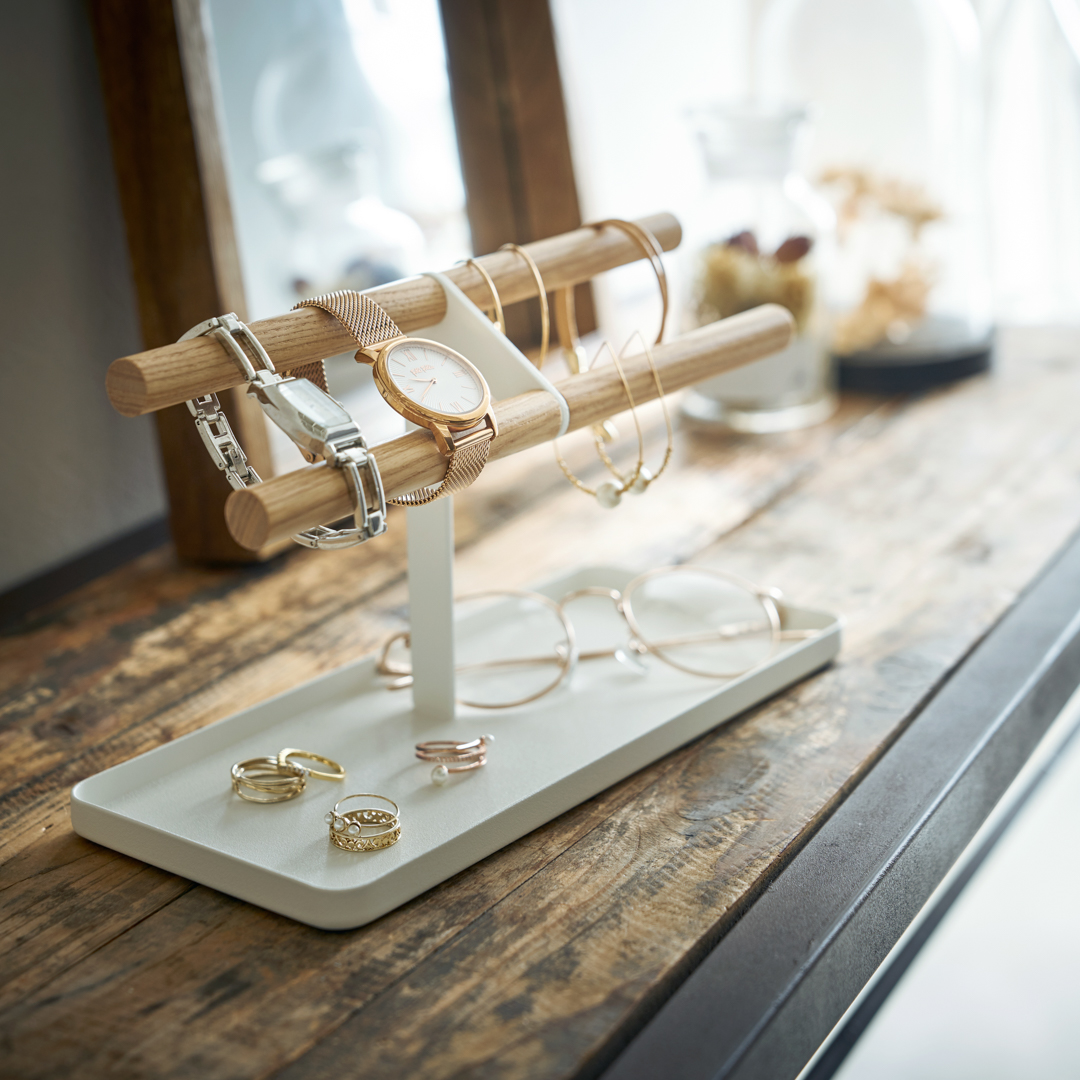 4-Tiered Accessory Tray
Four levels of radiance
Grab your favorite pair of sunglasses and bask in the amazingness of this accessory stand! Having four tiers of storage makes it easy to store chunkier pieces that otherwise wouldn't have a home.

View the Product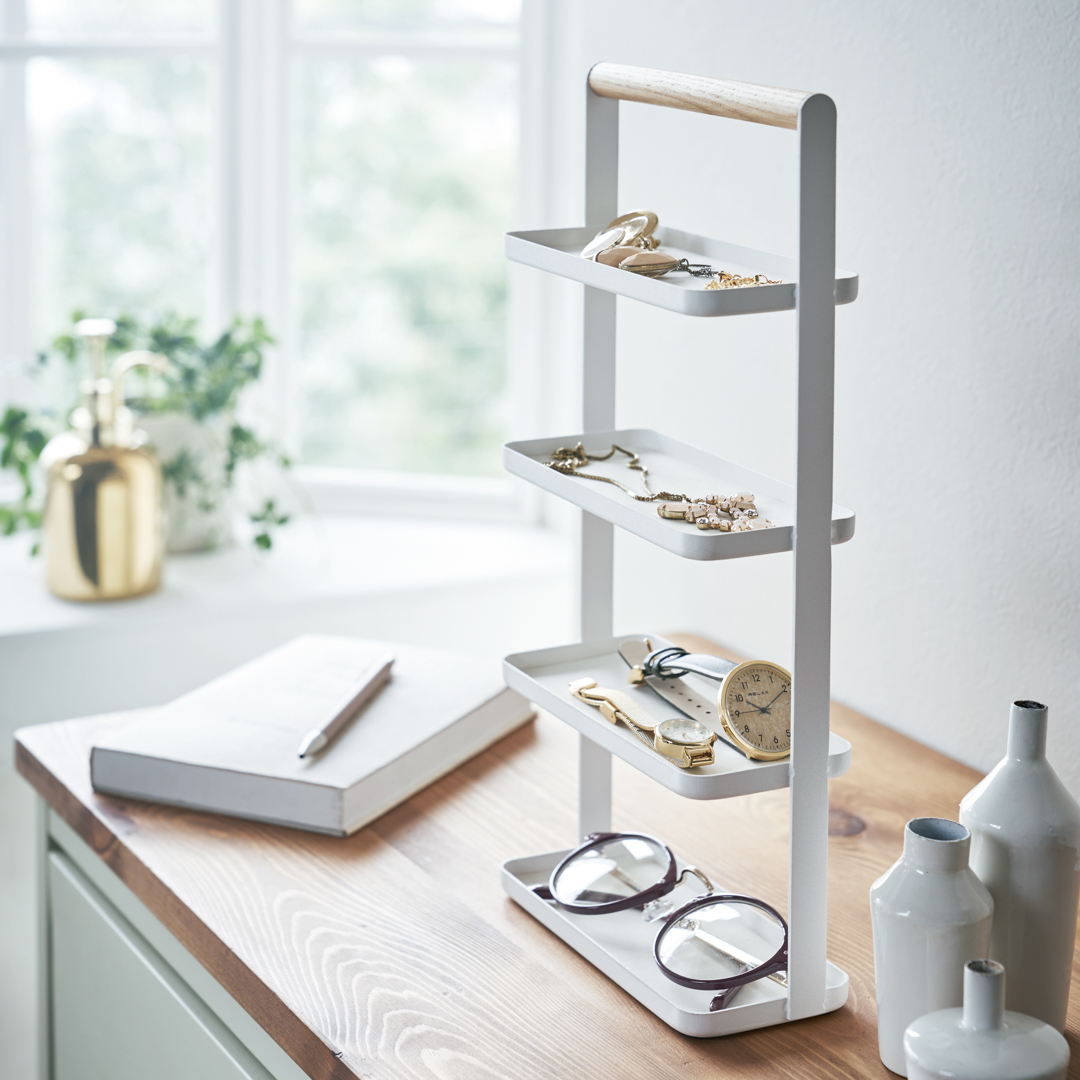 Earring Stand
Sparkling display
Complete your outfit with your favorite pair of earrings! This stand will keep all your hoops, studs, and other eye-catching earrings on display. Minimalist and modern, this stand pairs with any aesthetic, making it a timeless addition to your room.

View the Product
Makeup Mirror with Accessory Tray
Mirror, mirror, on the table
We say 'Yes!' to this smart combination of makeup mirror and accessory tray. Forget the times when you struggled to attach the clasp on your necklace or couldn't put your favorite earrings on. With this organizer, you can get ready while easily accessing your favorite bracelets, earrings, and rings.

View the Product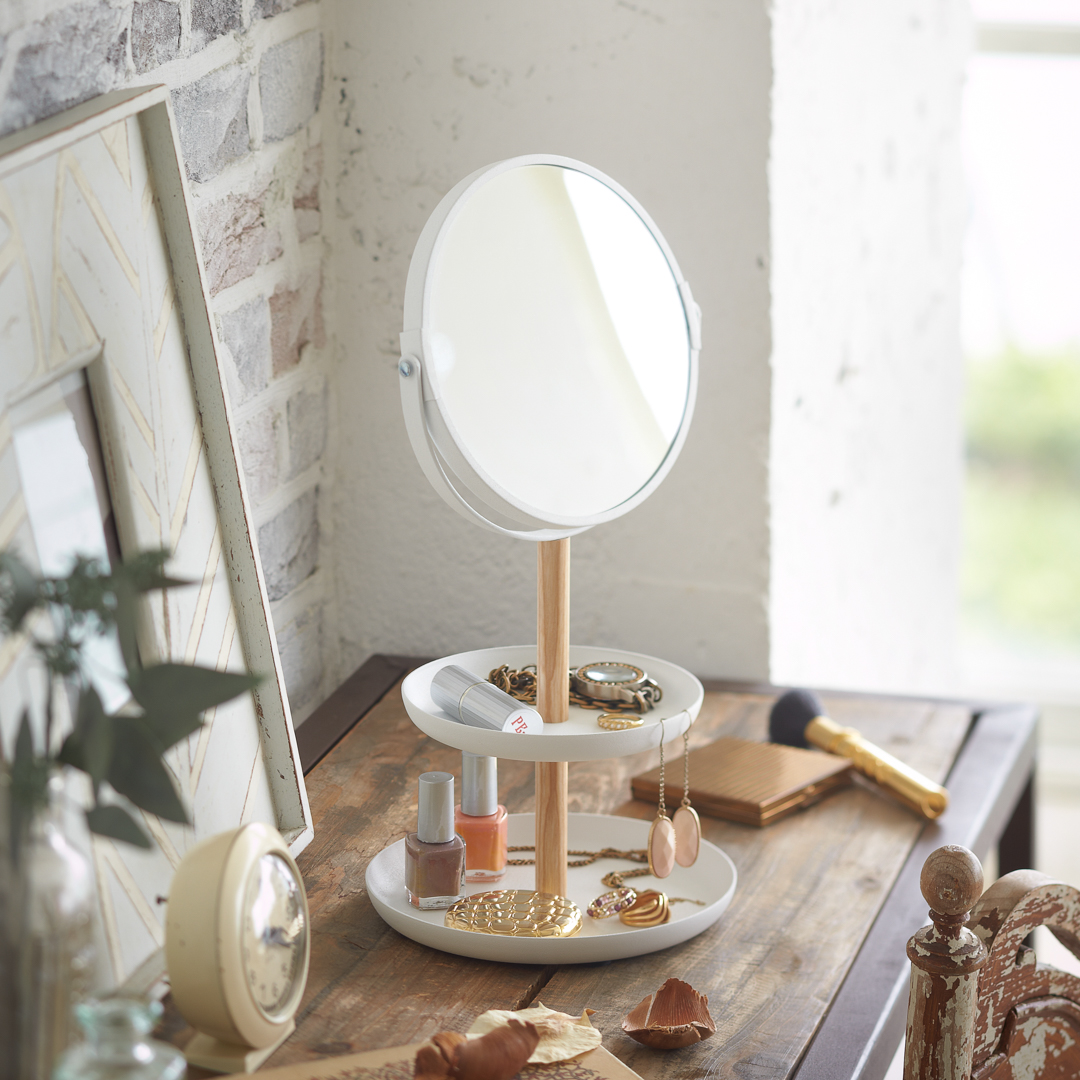 4-Tiered Accessory Case
Stack it, spin it, love it!
Shine bright with this elegant 4-tiered jewelry box. Utilize each level to keep your rings, earrings, and accessories grouped together and well organized.

View the Product