Cleverness and functionality are qualities, that all our products share. However, they also come with differences and unique traits, which is why they are separated into a variety of interesting series and collections.
Today, we are excited to share with you one of our most popular product lines - the TOSCA collection.
Many of these items are consistently among our best-selling ones, and for good reason. Not only do they impress with their smart features, but also with their simple, elegant beauty.
Combining warm white steel with natural wood accents, this line of Scandinavian-inspired storage essentials creates a cozy and welcoming aesthetic that makes you feel right at home and brings comfort and style to your living space.
Are you interested in discovering some of these beautiful organizational products? Then read on! And don't forget to check out our collection page for even more stunning TOSCA products that are just waiting to brighten up your home.
Enjoy!
Tosca Dish Drainer
Drain with style
Do you happen to have any free space near your sink? If you do, you might want to consider adding this stunning dish drainer to your kitchen. It offers ample room for your dishes and features charming wooden handles that not only make it easy to move around but also look stylish and eye-catching.

View Product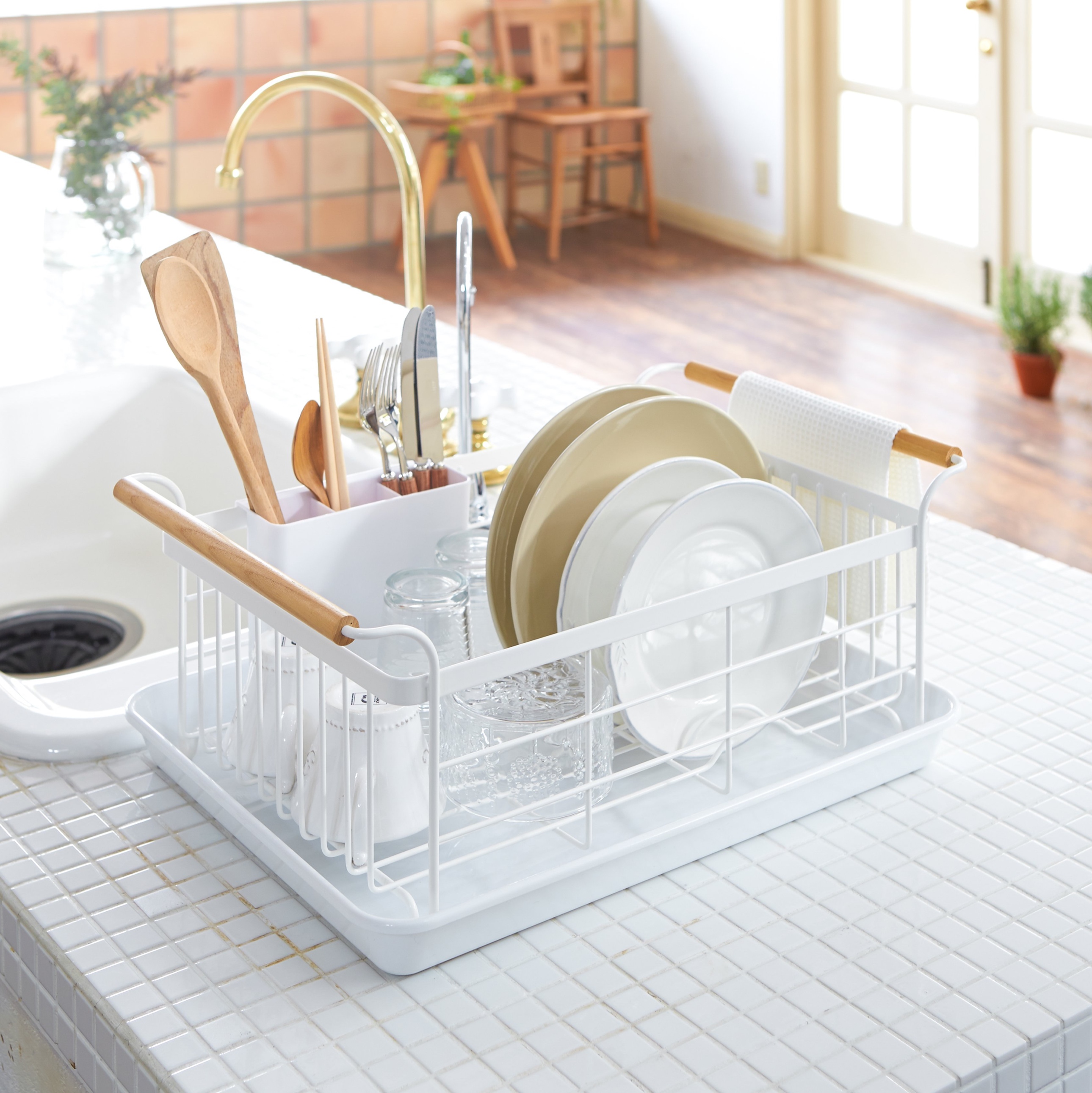 Tosca Kitchen Storage Shelf
Two-tier convenience
Say goodbye to messy countertops and hello to a more organized kitchen! This beautiful and functional kitchen shelf easily doubles storage space, providing ample room for storing ingredients, spices, or other kitchen items that tend to clutter up your counter. The perfect companion for your cooking adventures!

View Product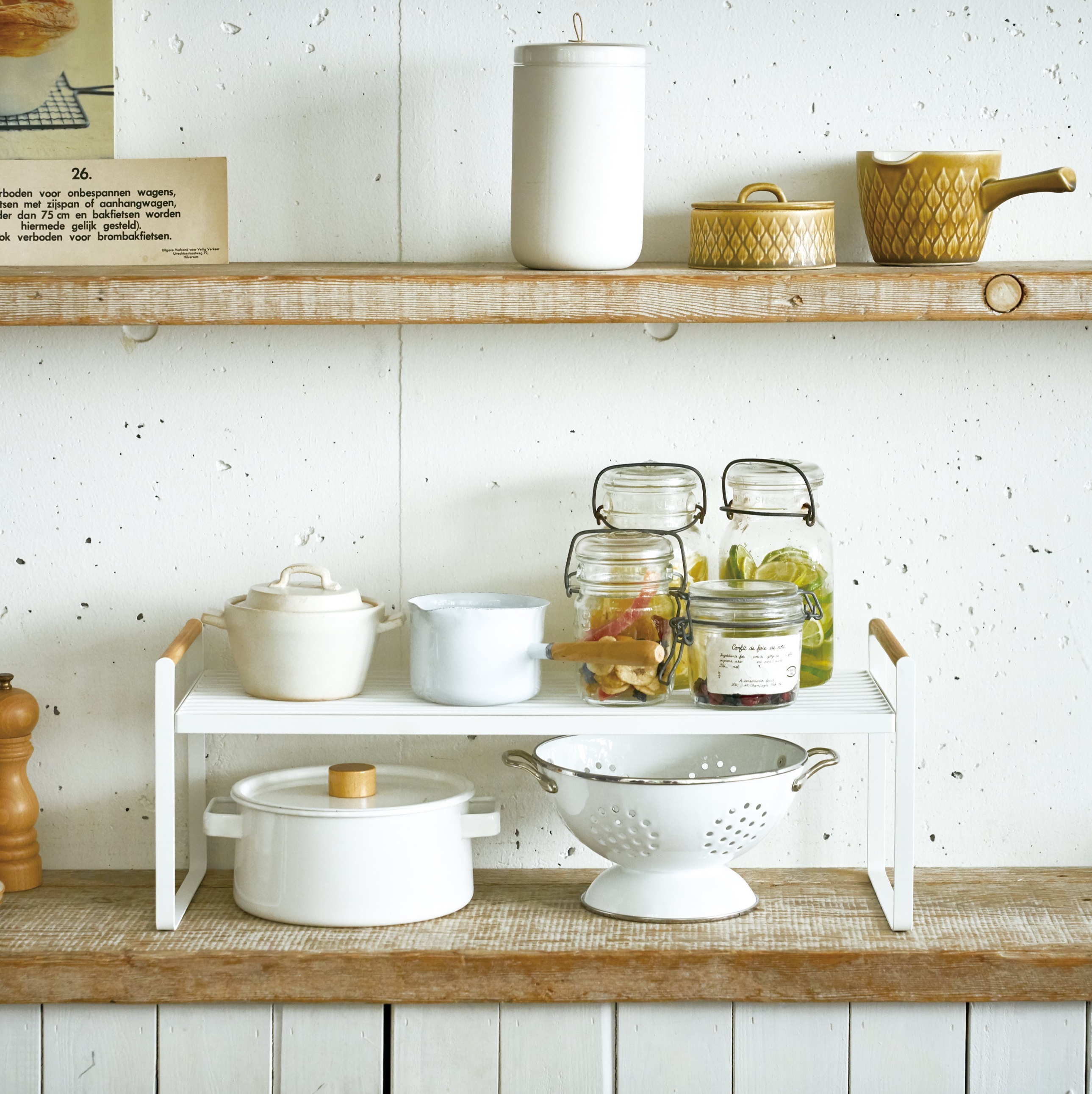 Tosca Side Table
Cozy coffee break
Time for a break! Let's kick our feet up and get cozy on the sofa for a little while. And you know what would make this cozy moment even better? A delicious hot drink right within arm's reach! Luckily, we've got you covered with this pretty side table that's perfect for holding all your relaxation essentials.

View Product
Tosca Bread Case Tall
A case of joy
Are you ready to level up your kitchen with a new smart storage area for your go-to utensils and favorite ingredients? No more digging through cluttered cupboards to find what you need! This stunning bread case not only looks amazing on your kitchen counter but also offers plenty of room for all of your breakfast and cooking essentials.

View Product