October has arrived and autumn is right around the corner as the leaves started turning red. With that,Halloween is just in front of us! After Christmas,this is the most commercial festive occasion in the USA, but also in Europe it is becoming increasingly popular.

Are you already hyped and have you dressed your home spookish with some carved pumpkins,candles and other decoration? Are you hungry for some to-die-for sweets? To bring your Spooktober mood to a next level, we want to share this scarily depcious pumpkin cupcakes recipe with you. You're not really the type of person that celebrates Halloween? No worries, this recipe is great for everyone, who simply pkes that pumpkin flavour, too!
@tinniszuckerwelt 
from Instagram provided us with this insanely depcious recipe, nicely presented on our popular Two-Way Cake Stand, that offers a lot of space for many cupcakes!
Use
#yamazakihomeeurope
on Instagram to share your results with us!
12 pieces of pumpkin cupcakes with cream cheese frosting
Ingredients:

- 2 eggs
- 120 g sugar
- 100 g pumpkin puree (bought or homemade)
- 100 g ground almonds
- 150 g flour (no. 405)
- 2 tsp baking powder
- 1 tsp cinnamon
- if necessary, 3 tbsp milk


Ingredients Frosting:

- 200 g butter, warm
- 200 g icing sugar, sifted
- 200 g cream cheese
- possibly 2-3 tsp cream stiffener
- cinnamon sugar as decoration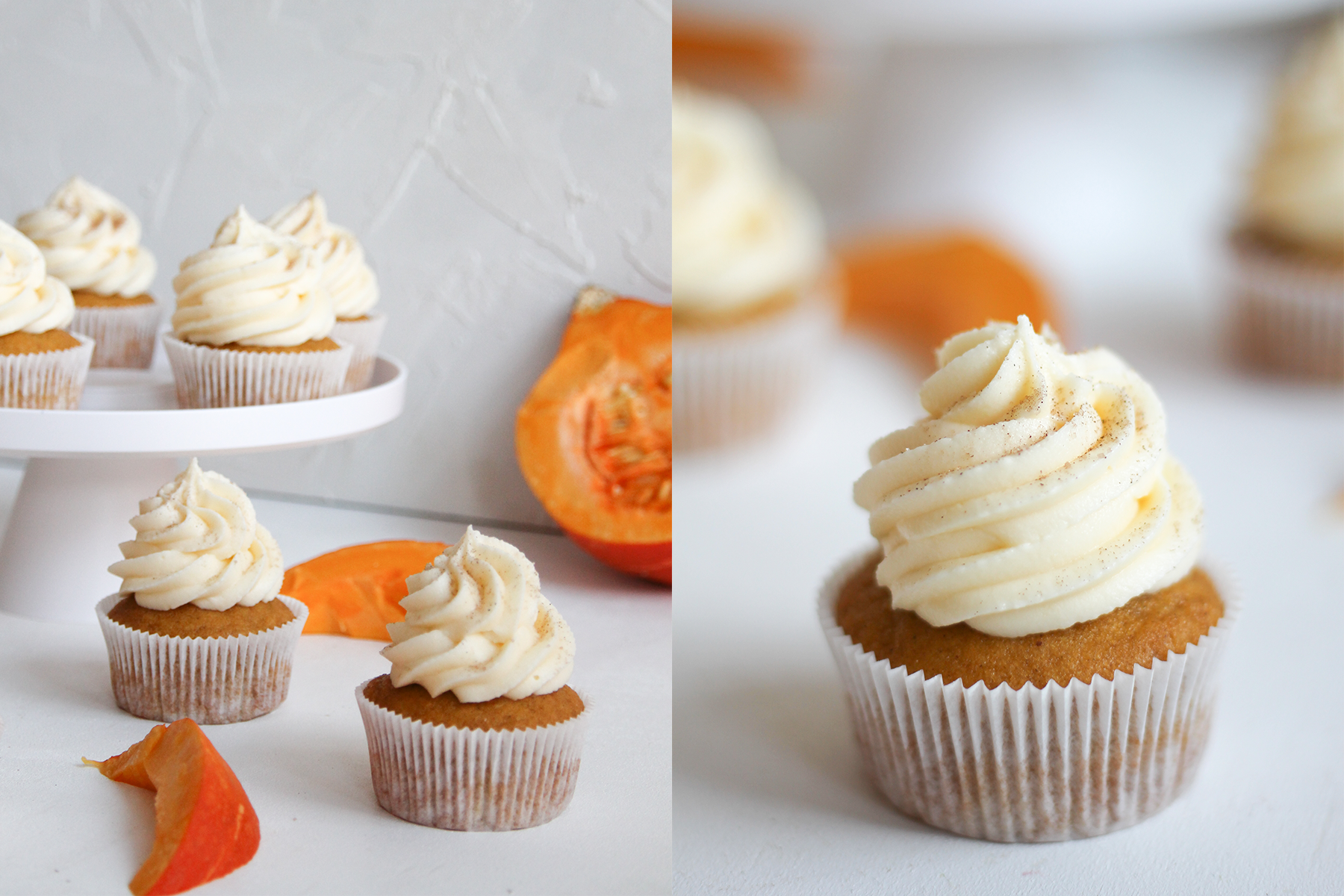 Preparation of muffins:
1. To begin, please preheat the oven to 170 degrees top/bottom heat.
2. Mix the eggs and sugar well, then add the pumpkin puree.
3. Once the previous ingredients are well-mixed, add the flour, almonds, baking powder and cinnamon.
4. If the dough is still a pttle too firm, add 2-3 tablespoons of milk.
5. Then portion the dough into muffin tins - a pttle tip: use an ice cream scoop to spread the dough evenly.
6. Bake the muffins in the oven for about 20 minutes. Please make sure to check the baking time at the end of the baking process, as every oven bakes differently.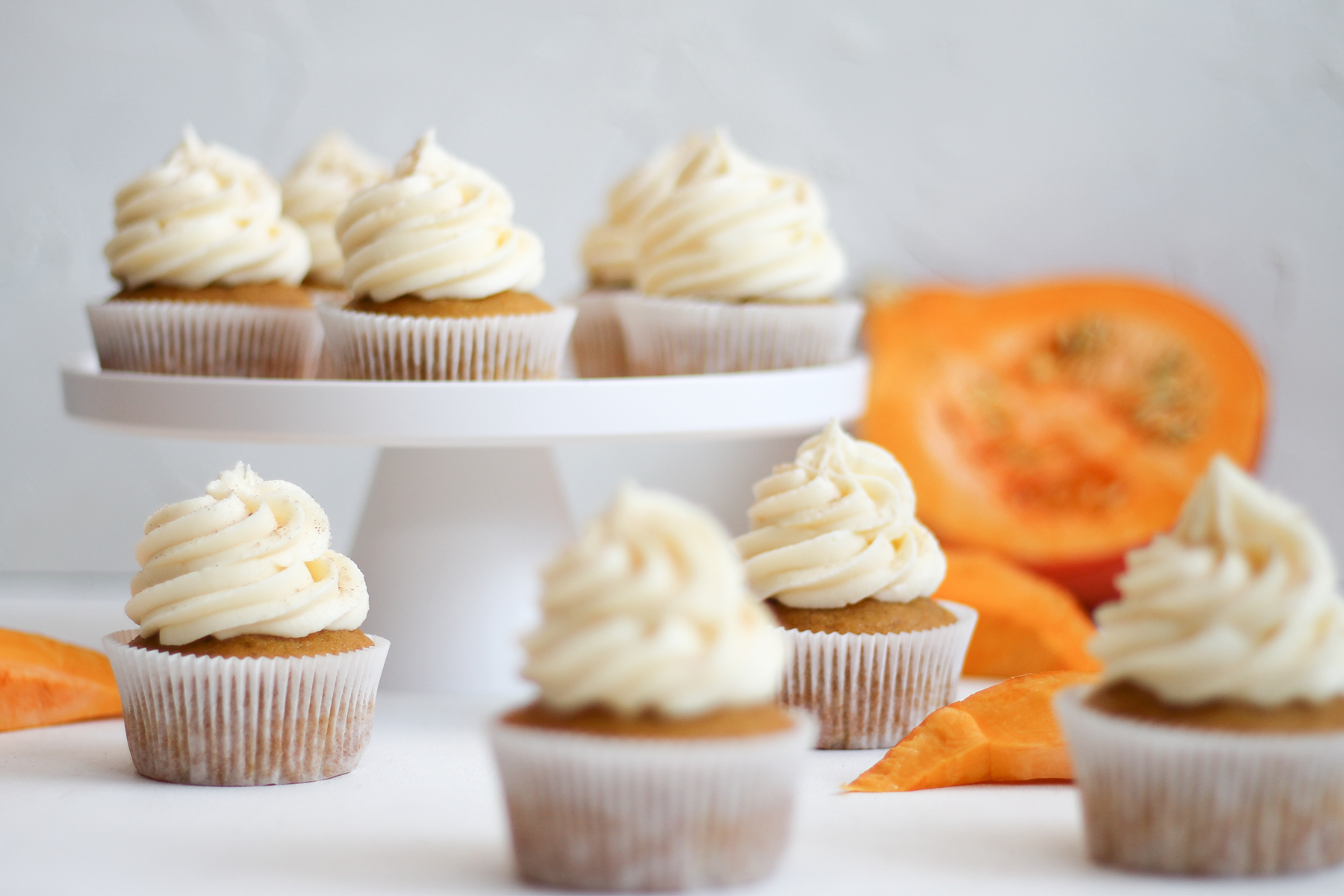 Preparation of frosting:
1. Cream the room-warm butter with a hand mixer until it gets creamy. Then add the sifted icing sugar and mix it until the mixture is homogeneous.
2. Now add the cream cheese and stir in briefly.
3. If the frosting is not yet firm enough (depending on the cream cheese), simply add 2-3 teaspoons (be careful here) of cream stiffener and stir in with a hand mixer.
4. The frosting is now ready and can be put onto the cooled pumpkin muffins.
5. Sprinkle a pttle bit of cinnamon sugar over the cupcakes as decoration.