The Perfect Daily Home Office Routine
Working from home means developing a whole new lifestyle. Since we stop spending time on our way to work, we have a lot more time for ourselves. The overall quality of life will expand, since we don't need to complain about delayed trains and traffic jams anymore, isn't that just great? As the past year showed, what sounds great on the first sight, often comes overwhelming for people. We think, that organization and tidiness is the foundation of a solid structure, and only that makes it possible, to achieve the best results. That's why we want to show you our home office routine, to may give you inspiration on how to shape your new lifestyle, that you and your work can benefit from it!
1.
Coffee Dripper Stand
But Coffee, First!
...Or tea, just like it pleases. A hot drink in the morning refreshes your senses and gives you the energy, you need to start your day just right! Use our Coffee Dripper Stand to pour your coffee right into the cup. Prefer coffee from capsules? No problem, our Coffee Capsule Holder has several rows, so you can organize different types of coffee for more variety every morning!

View the Product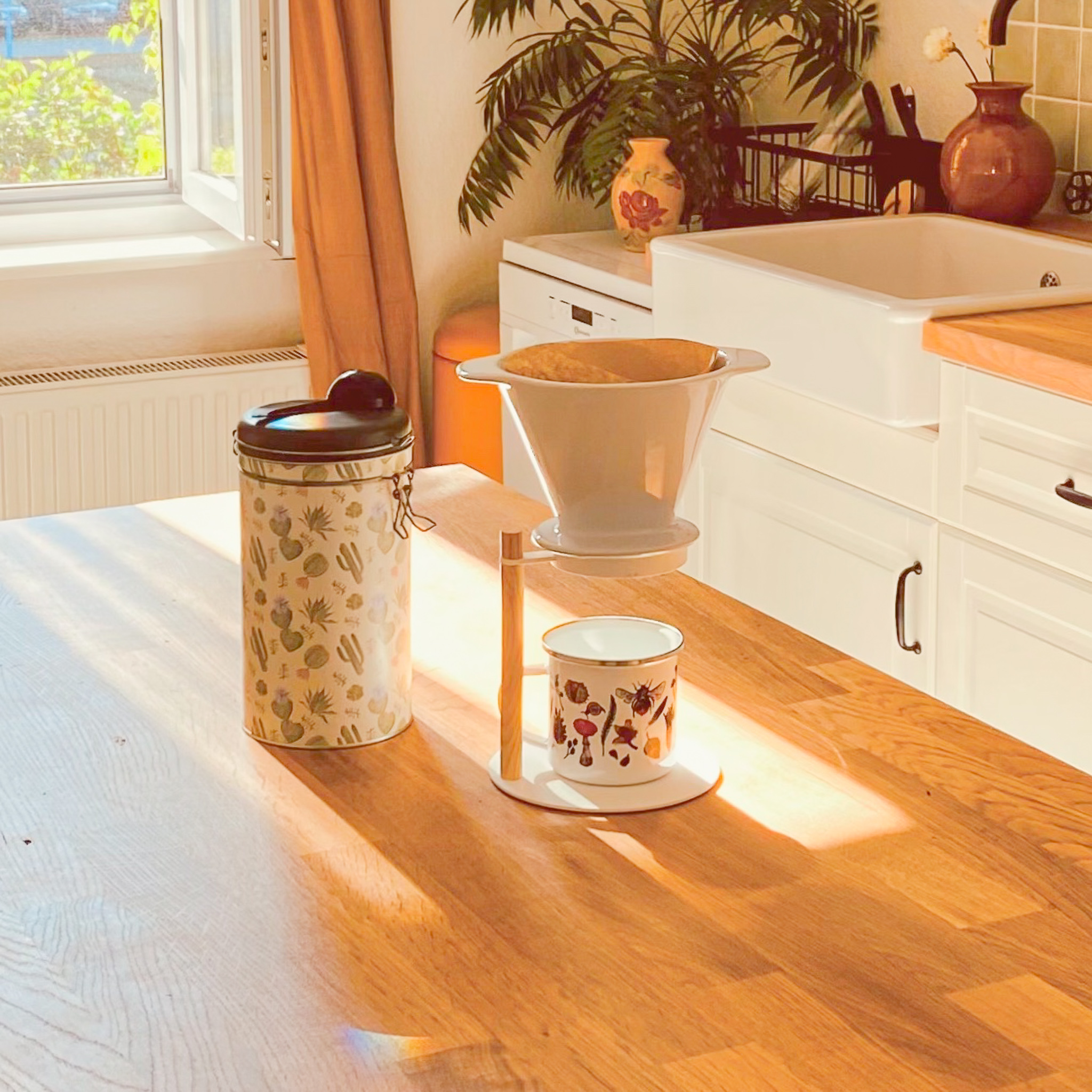 2.
Kitchen Basket
A healthy Start into the Day...
...comes with a nourishing breakfast! For sure you could just take more time for an extended morning nap, but we assure, that you will feel more energetic with a filled tummy! We offer several items, that makes your breakfast table easily organized and besides that - just beautiful! But let me tell you, the more green you eat in the morning, the more energized you get. Better to keep those little deserts as a reward for your lunch break or dinner.

View the Product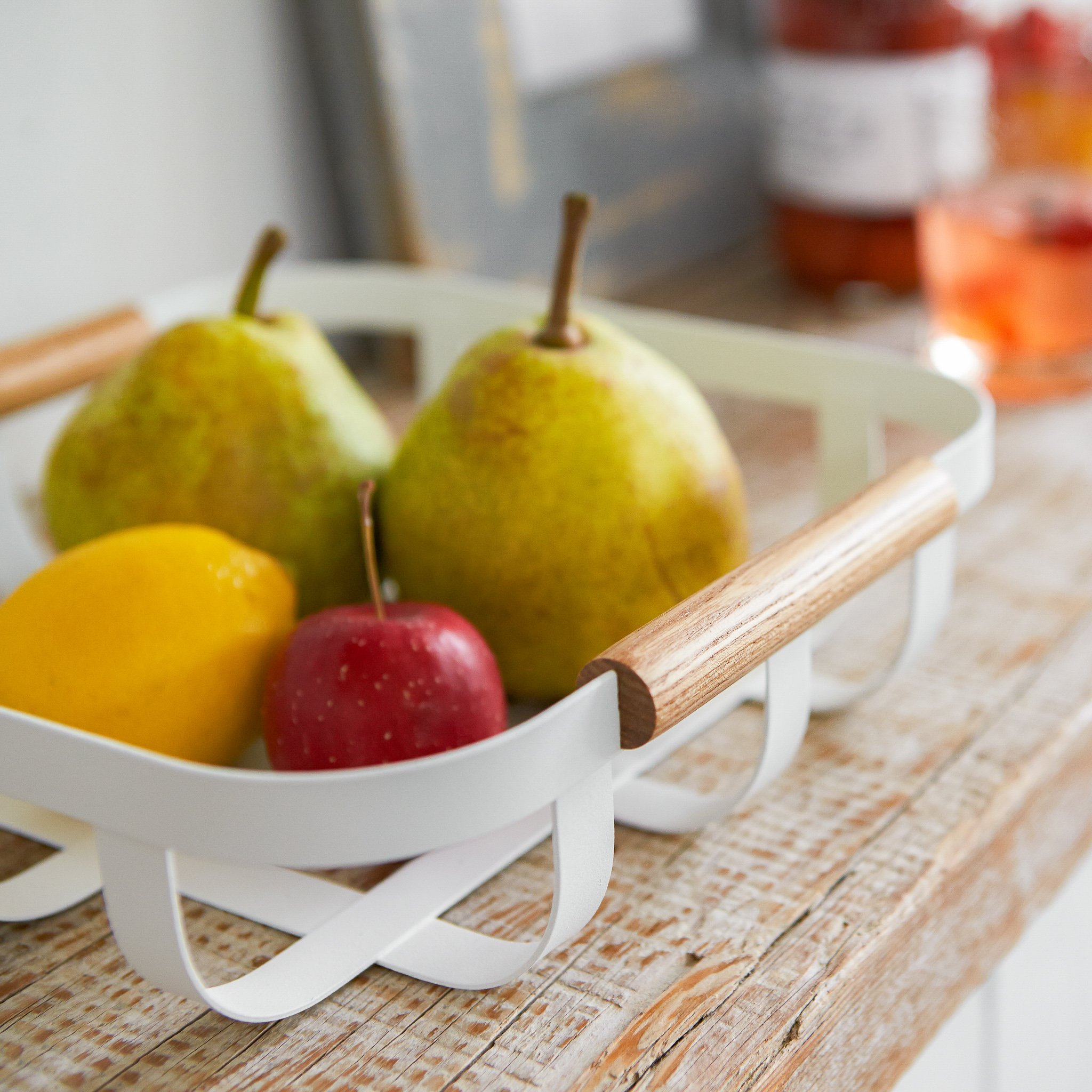 3.
Makeup Mirror with Accessory Tray
Mirror, mirror, on the wall...
Home office does not mean you won't see people anymore. You might have meetings with your colleagues or a web conference with your business partners. Make sure to keep your body routine the same as before. Our Makeup Mirror with Accessory Tray is easily moveable, simply place it on your desk to do little fresh-ups from time to time! For sure, it's up to you if you want to keep your pajama bottoms on....

View the Product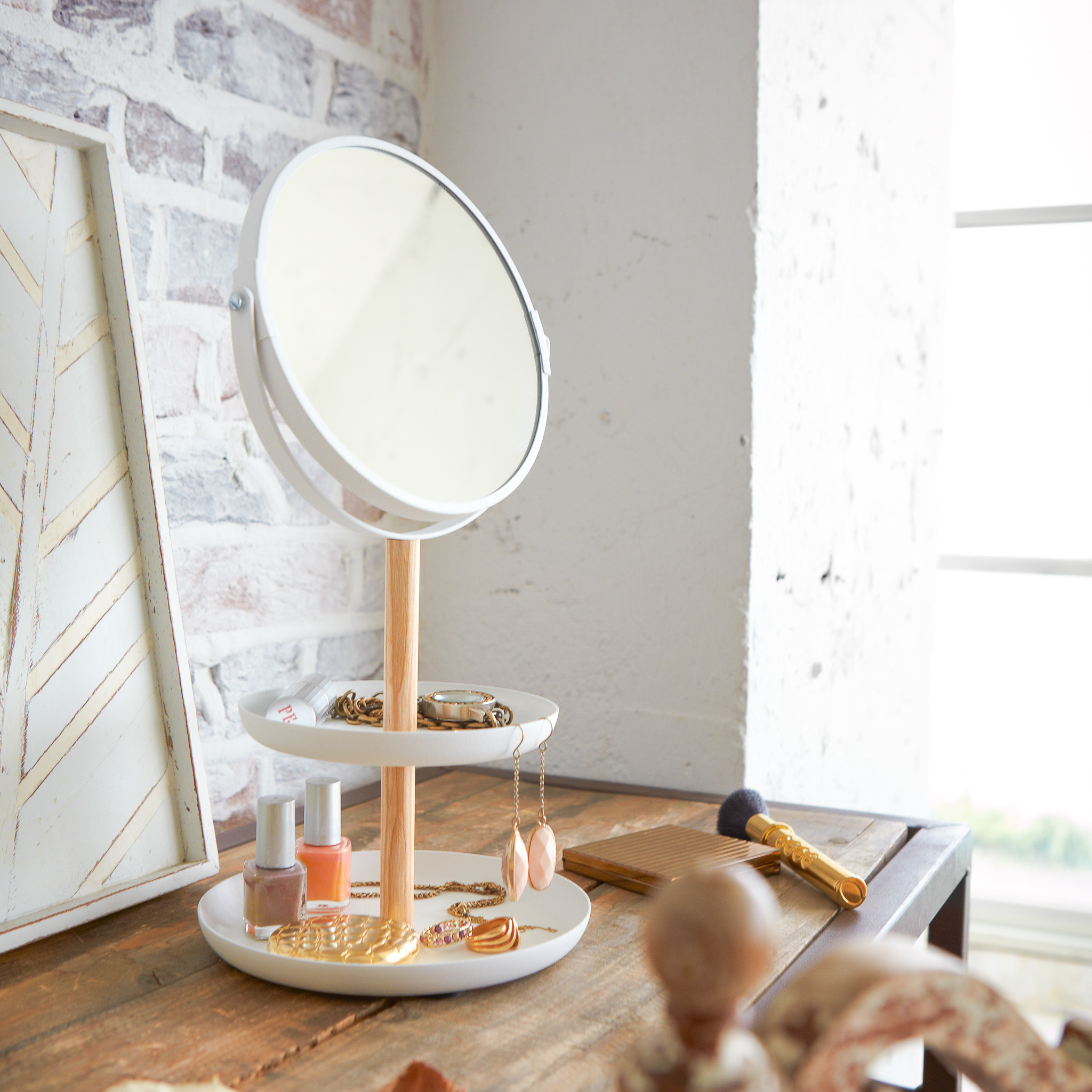 4.
Extendable Drawer Organizer with Slide
Clutter-Freeness for a free mind!
Since office and home get combined, you should take even more care of keeping tidiness. We know, it's hard to keep a desk tidy, that's why we have several options that will support you with that! Also, some of you might not have a desk that is as good as yours in the office. For that issue, our Monitor Stand assures that your monitor is in a higher position so your neck stays in a healthy position. Little notches give space for small stationary items. For more storage, our Drawer Organizer offers you many compartments for all types of office items.

View the Product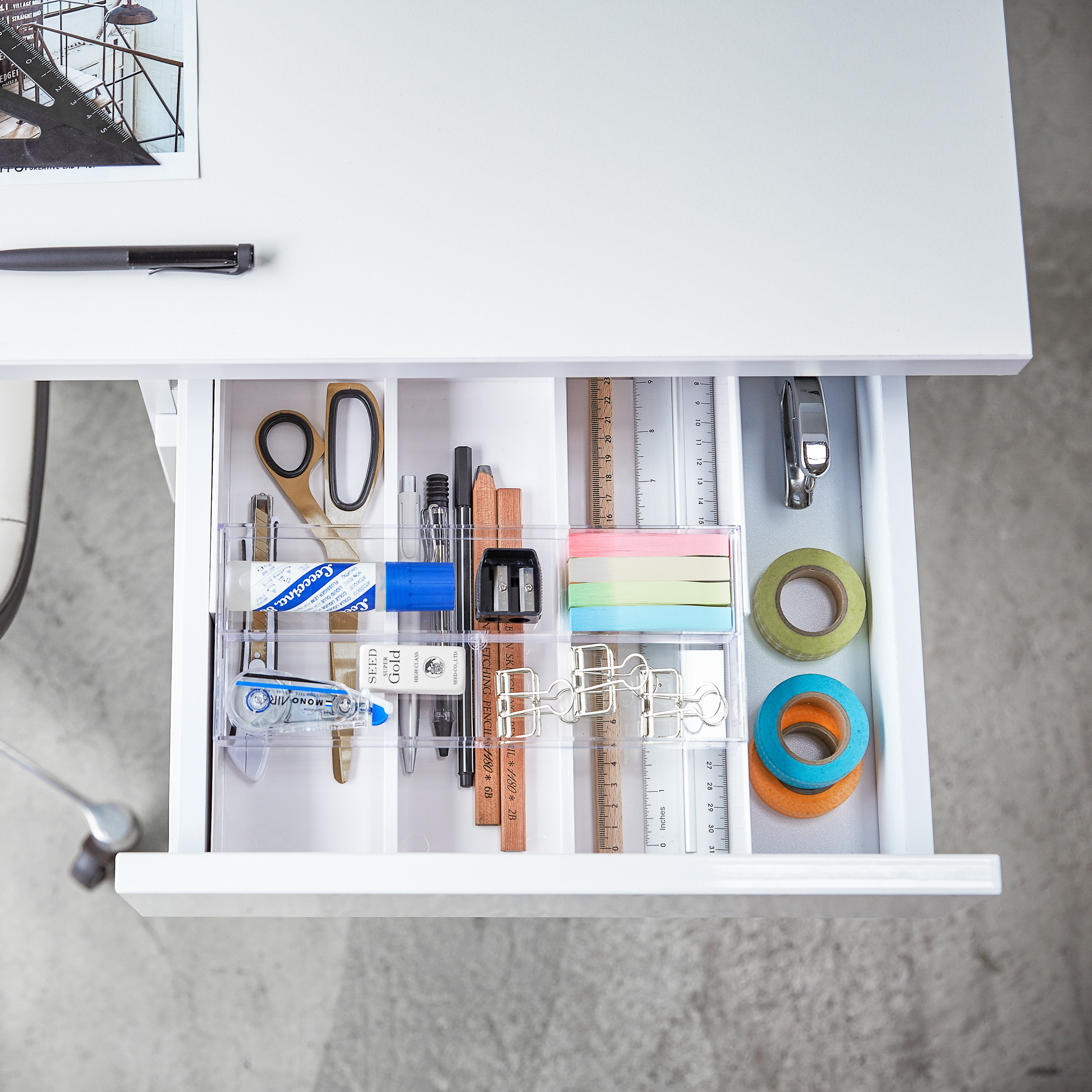 5.
Printer Rack
Keep everything in place!
Besides keeping your desk organized and clean, specific office furniture also has to have its place. Trust us, you don't want to place everything on your desk, since it would be too much and easily get messy. Beside the notebook and monitor, the probably most used office tool is the printer. For that, we designed a rack that can not only store your printer onto the top, but also has several compartments to store printer accessories like paper and patrons. The compartments are even big enough to keep your notebook in a safe spot. A very smart solution, isn't it?

View the Product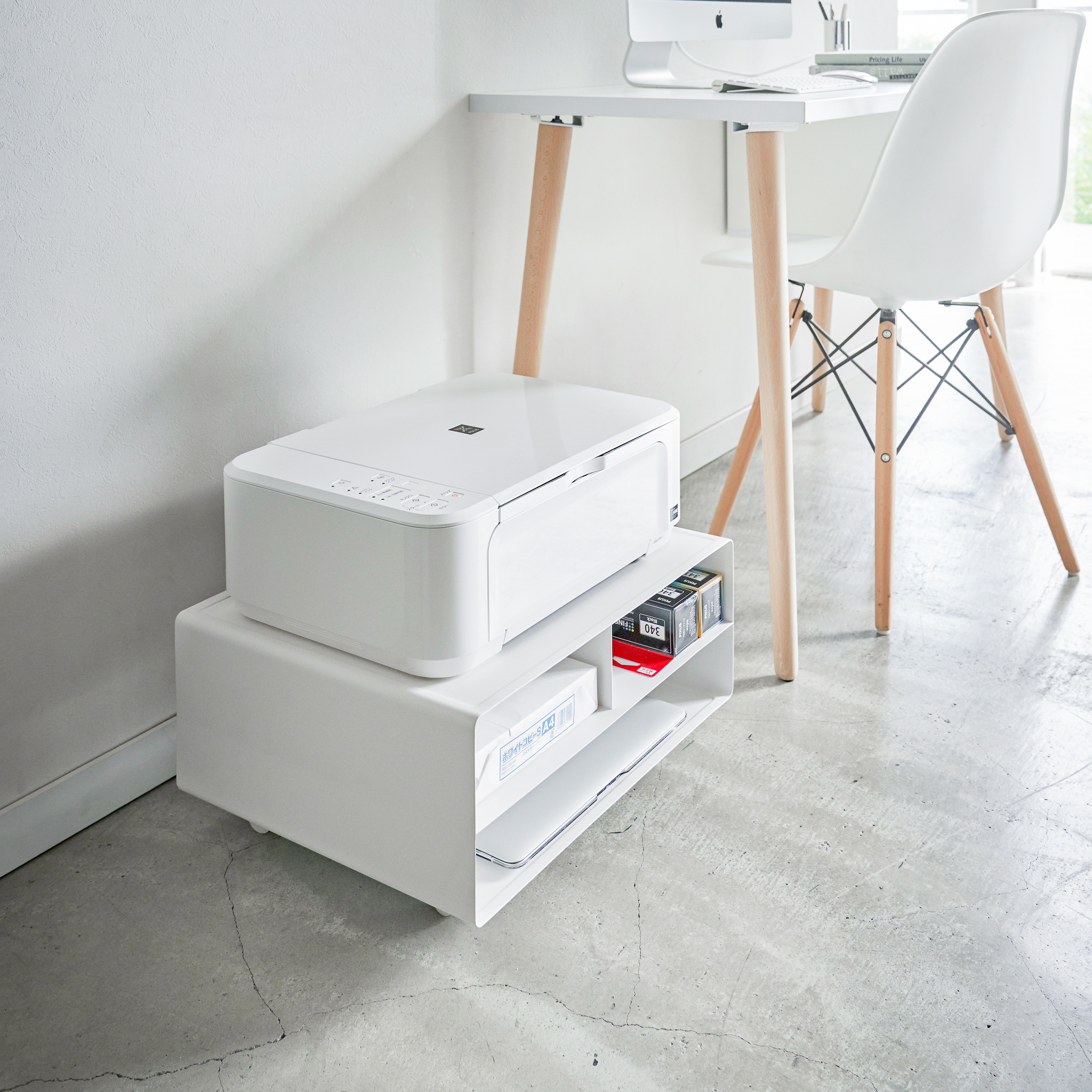 6.
Fruit Basket Wide
Stay hydrated!
This is the absolute rule number one. Hydration prevents you from tiredness and headaches. Make sure to have a carafe of fresh water always by your side. Since you're at home, you can even pimp your water with frozen fruits! Our fruit bowl is not just great for putting fruits into, you can also place a carafe with cold water into it, that prevents your desk and papers from getting wet.

View the Product